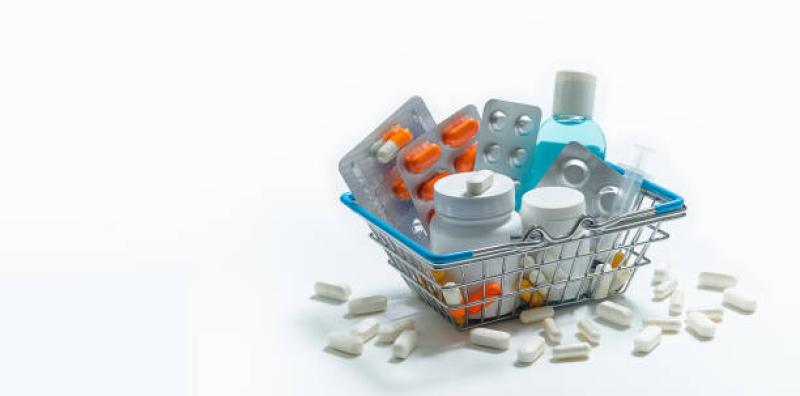 ARTICLE | September 14, 2022
How to Leverage Big Data in Pharma Marketing
Data is nothing new to pharmaceutical brands. They have long used empirical data to find critical patterns, test out theories and determine treatment efficacy. As technology progresses, pharma can now harness data in new and exciting ways to provide more value to customers.
Big data holds incredible marketing opportunities and deeper insights into customer behavior and trends. It's no surprise, then, that many pharma leaders are looking to big data to improve their reach: 27% of respondents in a recent survey said that big data would play a significant role in optimizing marketing and sales. Over 30% were using it and expected to continue using it. The future of pharma marketing is digital. Understanding big data's role and uses is essential to remain competitive.
Here are some top ways to leverage big data, artificial intelligence and machine learning in pharma marketing.     
Identify New and Underserved Markets
Competition with generic markets is fierce as patients look to reduce medical costs. Many organizations are looking for new and underserved demographics to stay competitive. So, analytics has become critical for spotting new markets and identifying underserved markets.
With the rise of analytics, big data reveals opportunities more quickly than brand leaders. These insights help companies remain competitive even with generic options and find more patients who could benefit from their innovations.
Improve HCP Content
With the amount of content available today, healthcare providers (HCP) are flooded with irrelevant and unhelpful information. In one recent survey, 62% of physicians said they felt "overwhelmed" with the amount of content they received. In addition, 70% stated that pharma reps do not get their needs and expectations. Big data can help overcome this frustration and help marketers improve their content to take doctors' goals and pain points in mind.
By exploring critical data points and using AI to predict marketing results, business intelligence tools provide better insights to guide content development. As a result, organizations create content that provides value to HCPs and encourages engagement.
Reveal Industry Trends
In a field as competitive as pharma, companies need to stay up-to-date on current trends to remain relevant. Big data analytics helps marketers find industry trends then create campaigns to reach a targeted audience. Examining web traffic, auditing email performance and tracking campaign results, for example, all contribute to a more effective marketing program.
Reduce Compliance Issues
Government regulations are a constant concern for pharma marketers and rules violations can be costly. Big data can help brands meet myriad standards across global markets by revealing lapses.
With such a complicated environment in multiple countries and intricate legal environments, big data can help marketers uncover potential compliance lapses. It not only helps companies in the safety of their drugs but also how they market them.
Analytics provides marketers with insights to reduce the potential for human error when complying with strict regulations. For example, the California Consumer Privacy Act requires that companies quickly provide customers with a copy of their data categories or have the data deleted whenever a customer requests. To respond quickly, organizations need a digital, automated solution that will do so right away.
The Future of Pharma Marketing Includes Big Data
Marketers have more information than ever to understand their target audiences and create relevant content that engages HCPs through big data and analytics tools.
Article Written by Alex Brown