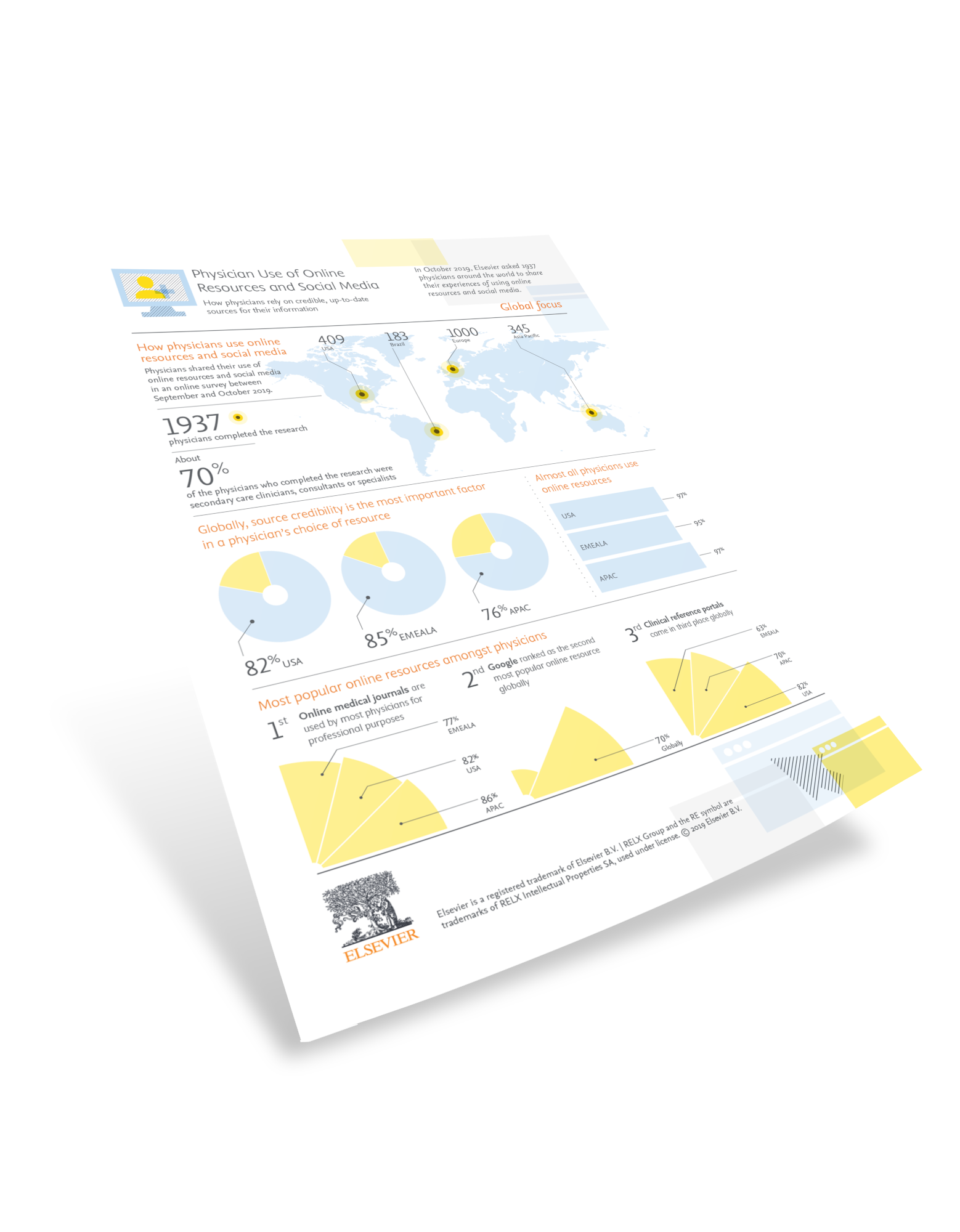 Physician Use of Online Resources (Q4 2019 research – global focus)
Did you know that more than 95% of physicians globally go online to find information?

1,937 physicians around the world shared their use of online resources and social media in an online Elsevier survey in late 2019. Are you reaching physicians where they are looking for content? Find out by exploring the results of the survey.
Download the free infographic