Seeking additional information on our Toxicology portfolio?
Unable to find information on one of our specific titles?
Please visit our Contact Us page for general sales inquiries.
A listing of our Toxicology journals can be found below. We also offer an extensive array of additional products and custom capabilities to complement and boost your target marketing needs.
Learn more here or contact us today!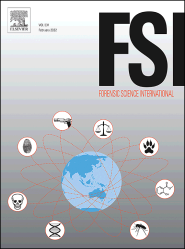 Global Circulation
Online Only
Specialty: Forensic Medicine, Pathology and Medical Technology, Toxicology
Audience:
The Journal is aimed at the very wide range of professionals who are involved in forensic science or medical assesments including Pathologists, Anthropologists, Psychiatrists, Biologists, Serologists, Odontologists, Physical Scientists, Toxicologists, Scientists in Legal and Social Medicine, Questioned Documents and Jurisprudence.