Techniques and Innovations in Gastrointestinal Endoscopy
Techniques and Innovations in Gastrointestinal Endoscopy (TIGE) provides a comprehensive overview of clinical conditions and gastrointestinal endoscopic procedures. Each issue of TIGE focuses on the pathophysiology of select conditions and technical performance of gastrointestinal procedures for management of these conditions, in combination with best practices, expert opinion and innovations. Regular features include reviews and peer-reviewed original research by world-renowned experts in the field of gastrointestinal endoscopy. Videos are included to maximize the clinical applicability of TIGE's content.
Editor in Chief:
Vinay Chandrasekhara, MD
Organizational Affiliations:
American Gastroenterological Association (AGA)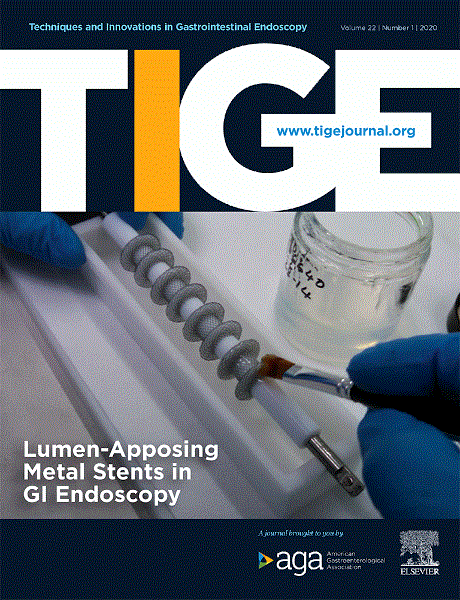 Global Print Circulation
Online Only
Avg. Global Monthly Visits
6,100
Avg. Global Monthly Unique Visitors
5,526
Avg. Global Monthly Page Views
13,878
eTOC Metrics: 6 Month Average of eTOC sends - Nov 2022 to April 2023
Rate Card
Find the best value for your advertising dollars
Download
Visit Journal Website
Find out more directly from the source
Visit
View All Journal Metrics
Detailed insights into the reach and penetration of this journal
Visit
Looking for more information?
If you would like to be contacted by one of our advertising experts, please complete our Request Contact form and we will get right back to you.