American Journal of Transplantation
The American Journal of Transplantation (AJT) serves as a major platform for promoting understanding, improving results, and advancing science in the field of transplantation, providing the latest essential information to researchers and clinicians around the world. AJT is ranked number 2 in Transplantation and number 6 in Surgery and is published on behalf of the American Society of Transplantation and the American Society of Transplant Surgeon.
Editor in Chief:
Sandy Feng
Organizational Affiliations:
American Society of Transplantation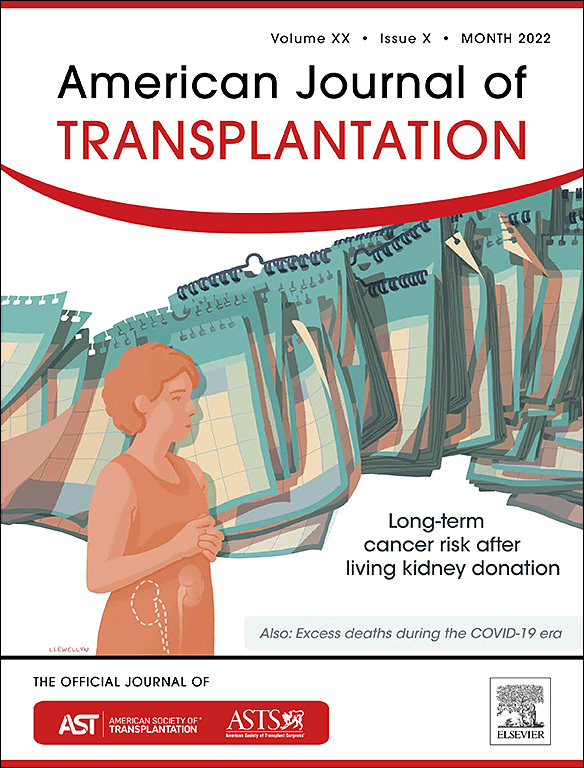 Global Print Circulation
Available upon request
eTOC Metrics: 6 Month Average of eTOC sends - Nov 2022 to April 2023
Rate Card
Find the best value for your advertising dollars
Download
Visit Journal Website
Find out more directly from the source
Visit
View All Journal Metrics
Detailed insights into the reach and penetration of this journal
Visit
Looking for more information?
If you would like to be contacted by one of our advertising experts, please complete our Request Contact form and we will get right back to you.