Sleep Health: Journal of the National Sleep Foundation is the premier, multidisciplinary journal that explores sleep's role in population health and elucidates the social science perspective on sleep and health. Aligned with the National Sleep Foundation's global authoritative, evidence-based voice for sleep health, the journal aims to serve as the foremost publication for manuscripts that advance the sleep health of all members of society. The scope of the journal extends across diverse sleep-related fields, including anthropology, education, health services research, human development, international health, law, mental health, nursing, nutrition, psychology, public health, public policy, social work, and sociology. The journal publishes original research articles, review articles, brief reports, special articles, letters to the editor, and commentaries.
Editor in Chief:
Orfeu M. Buxton, PhD
Organizational Affiliations:
National Sleep Foundation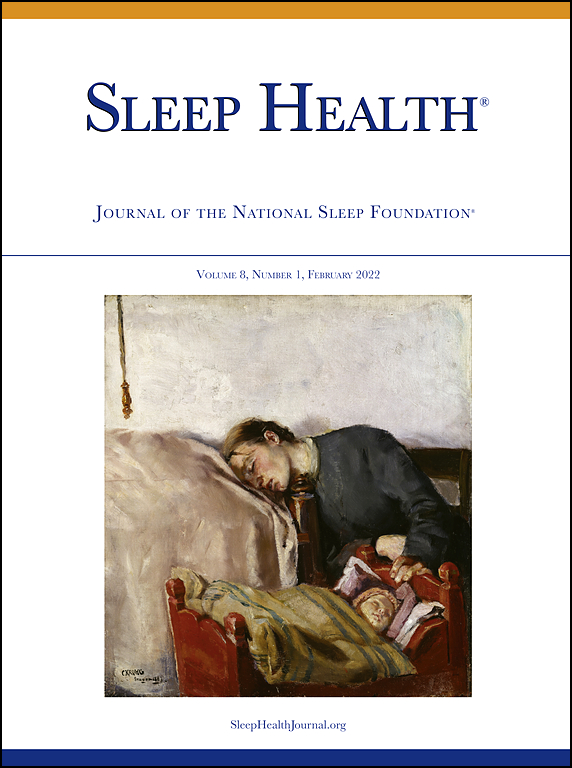 Global Print Circulation
5,000
Avg. Global Monthly Visits
3,887
Avg. Global Monthly Unique Visitors
3,196
Avg. Global Monthly Page Views
11,253
Avg. Global eTOC Distribution
578
Circulation updated on August 18th, 2022,Circulation maintained at 5,000 from controlled subscribers and/or the inclusion of sponsored distribution. For additional information, please contact your Elsevier Sales Representative.
eTOC Metrics: 6 Month Average of eTOC sends - Nov 2022 to April 2023
Rate Card
Find the best value for your advertising dollars
Download
Visit Journal Website
Find out more directly from the source
Visit
View All Journal Metrics
Detailed insights into the reach and penetration of this journal
Visit
Looking for more information?
If you would like to be contacted by one of our advertising experts, please complete our Request Contact form and we will get right back to you.